Type 'n Jump
Type 'n Run - Playthrough
---
Thank you for all feedback and votes so far!
We hope that our players enjoyed our game Type 'n Run. 🙂
If you haven't played it yet, give it a try here!
You can rate and leave us feedback at our Ludum Dare page.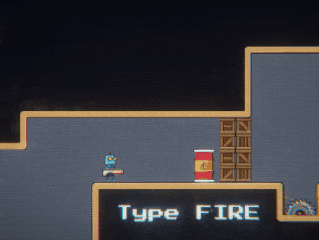 We just released a time-lapse of the game, from start to finish!
And remeber to type HELP if you get stuck somewhere!